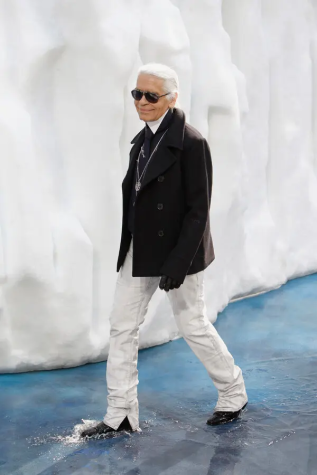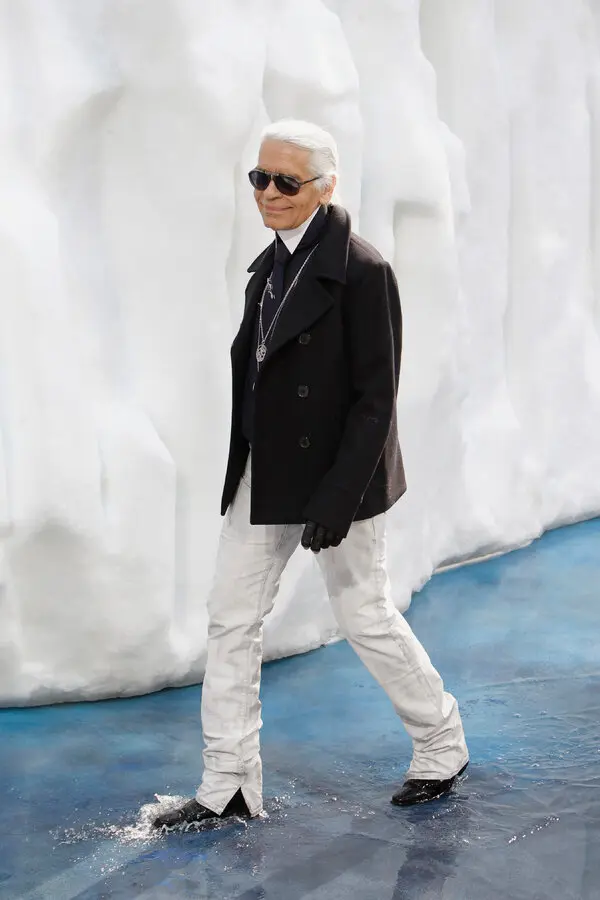 Everyone has different hobbies or interests that make them unique: athletics, academics, music, or drawing. For Encinal High School, a dynamic and diverse school, many students enjoy all aspects of art, including fashion. On May 1st, the Metropolitan Museum of Art's Costume Institute, in New York City, hosted their annual Met Gala Ball, a day in which many pop culture followers get to critique each celebrity's outfit and overall theme. This year, Encinal students took a different stance and decided to speak on the Met Gala honoring Karl Lagerfeld, a controversial Chanel Designer who passed away in February of 2019.
Karl Lagerfeld is recognized for reinventing and bringing back Chanel, making it one of the most popular and renowned valuable fashion houses today. However, according to CNN, Lagerfield was also recognized for his controversial remarks continuing a belief that women have to fit certain criterias to embark on as beautiful or holding true beauty. Encinal students were divided on whether it was moral or immoral to honor Lagerfeld.
"I think it's problematic that they chose him as a theme after knowing all that he's done," said freshman Nami Blackburn. "I guess if you're a big fan of him, you should honor his designs and, in that case, separate the art from the person."
Sophomore Arianna Zalder had a different attitude towards the selection of the overall theme.
"Honestly, I feel like they could've acknowledged so many other people during the Met. It's 2023, they could have acknowledged all of the other hardworking Chanel designers. Or paid a tribute to a lot of the hardworking makers of the dress, not the editors or designers. His designs were beautiful and the Met was amazing, and the dresses, but he didn't make them someone else did." 
Besides this controversial selection, students enjoyed viewing the Met Gala and seeing their favorite celebrities dress up. A fan favorite was pop singer Dua Lipa, wearing a classic Chanel dress paying tribute to deceased designer Lagerfeld. Students loved Dua Lipa's outfit, along with several other celebrities in their high rankings, but one student studied great detail on her outfit Monday night.
"Dua Lipa was my favorite, she looked so good in her outfit! She looked like a princess and was just so elegant," said sophomore Zainab Ali. On the other end of her ranking, Ali placed Doja Cat. "Who scared me was Doja Cat, she took cat seriously."
The singer and rapper dressed and paid respect to Lagerfeld's living cat, Choupette. 
The Met Gala's coordinators pick specific themes for celebrities to follow accordingly with their attire. Every year is something uniquely different and showcases fashion and many designers' hard artwork. The two top-rated themes over the last 10 years were 2018, Heavenly Bodies: Fashion and the Catholic Imagination, and 2019, Camp: Notes on Fashion.
"My favorite theme overall was the 2019 one, camp, because everyone got it wrong and it was fun to see all the celebrities struggling," stated junior Ruby Ruport. Overall, students  rated 2018 as the best theme they'd ever seen. Many of the students' favorite celebrities there was actress Blake Lively, yearly recognized for her beautiful over-the-top dresses. 
Pop culture is where people, mainly teenagers, can view celebrities' lives and dramas via social media. Interviewed students felt that pop culture has taken a turn for the worse in the past years and lacks an important aspect of positive influence on followers.
"These celebrities aren't helping us with anything," said Zainab Ali. "For example, Kim Kardashian, what is she doing? I feel like artists are helpful and influential, but celebrities who don't do anything for us shouldn't be honored. Like TikTok stars, for example Charlie D'amelio, don't do anything but they're still recognized."
Ruport took a similar stance to Ali's, but also viewed runway fashion as slowly leaving pop culture due to its dark past and history, that designers like Karl Lagerfeld contributed to.
"[Runway fashion and modeling] hasn't always been a huge thing, but it's always been an important part of fashion. So, I don't think it'll ever go away, but I do think that it's a little less important now and recognized," said Ruport. "It's kind of seen more as a way that was made to control women and how they looked, and I think it's less helpful to our society."