Sisterhood is a strong bond that unites many women from around the world. Combined with team sports, the two can give a college athlete a sense of belonging. This is the case for coach Juanita Lyons who was inducted into the Virginia State University Athletics Hall of Fame on February 3, 2023. Lyons was part of the Trojans' 2002 championship basketball team.
After graduating from Encinal High School, Lyons attended Virginia State University, a well-renowned HBCU college, on a basketball scholarship. Lyons, who majored in Public Administration, learned to balance a great academic opportunity with college athletics.
"It can be hard [to balance sports and academics], you have to dig deep and keep your eye on the goal, which is finishing school and not getting distracted," said Lyons.
As a basketball and track coach, Lyons encourages her players  to maintain  discipline, concentration, flexibility, good management skills, as well as staying true to themself and to put their education first above sports.
"As long as you keep that in mind and not get caught up in the peer pressure of people who don't have the same goals that you have, and not let them get in the way of your goals, you should be fine."
Playing a team sport can be extremely challenging. However, strong connections and understanding between teammates can be keys to success. Coach Lyons' college teammates kept her head straight during her career at Virginia State.  The successful 2002 team is a prime example of the team's perseverance and strength, when faced with challenges and obstacles that seemed too complicated and complex.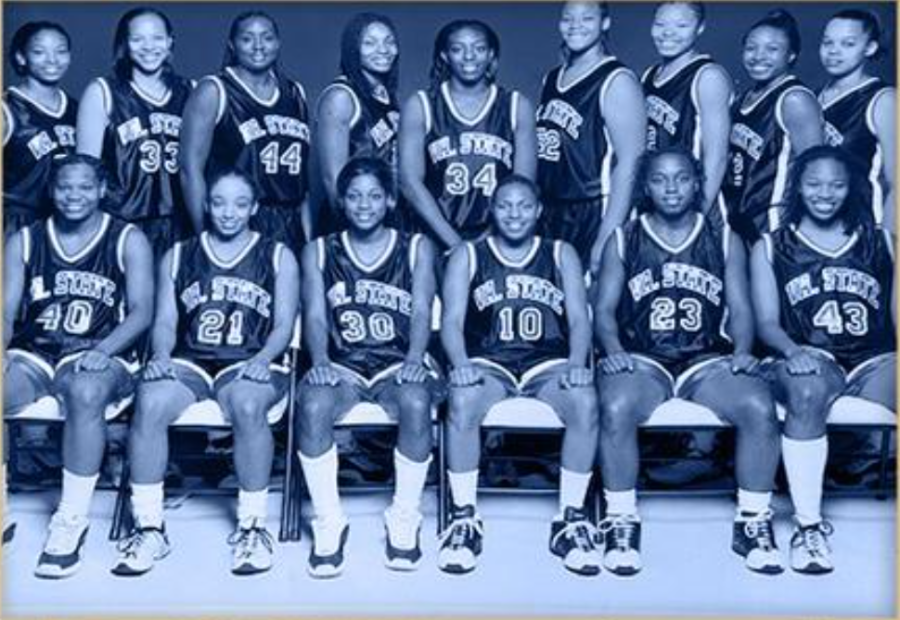 "[Our season] started off rocky, but our improvement ultimately led us to winning the championship and also got us to the NCAA division II tournament. For our championship, we played against Winston Salem State University," said Lyons. "It was an amazing game, they had a small guard, about 4 '11', giving people crazy business. We had to stop her. That year I also got defensive player of the year. I always like to rise to the occasion and take on one of the best players."
Rising to the occasion in everyday decisions and situations is a sign of strength and bravery. But just as important, teamwork, responsibility, and being reliable and dependable are similar virtures Coach Lyons developed in college. Doing so helped her create strong bonds with the athletics community.
"This award represents so many memories and makes it even better that I got to experience that with my teammates who are my sisters," said Lyons. "It's a summary of all the hardwork and dedication I put in over the years."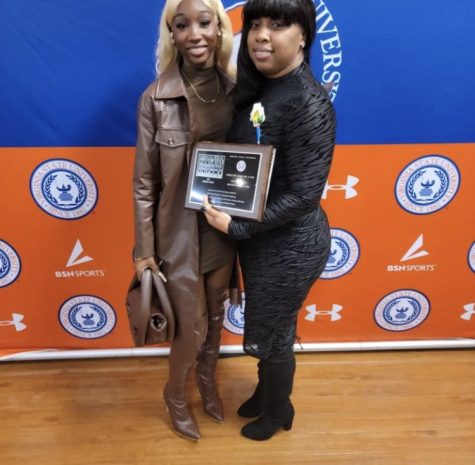 Playing a teamsport, especially a rigorous competitive college sport, is the foundation of long-lasting and life-lasting friendships, which Coach Lyons can vouch for.
"It felt amazing seeing my sisters again, such a good feeling like we never lost time," she said. "It's something genuine when you can be apart for years and come back and still have that connection."
Already a trailblazer in her own right, Lyons looks to coach Encinal's first woman's flag football team next fall, while still coaching basketball and track.