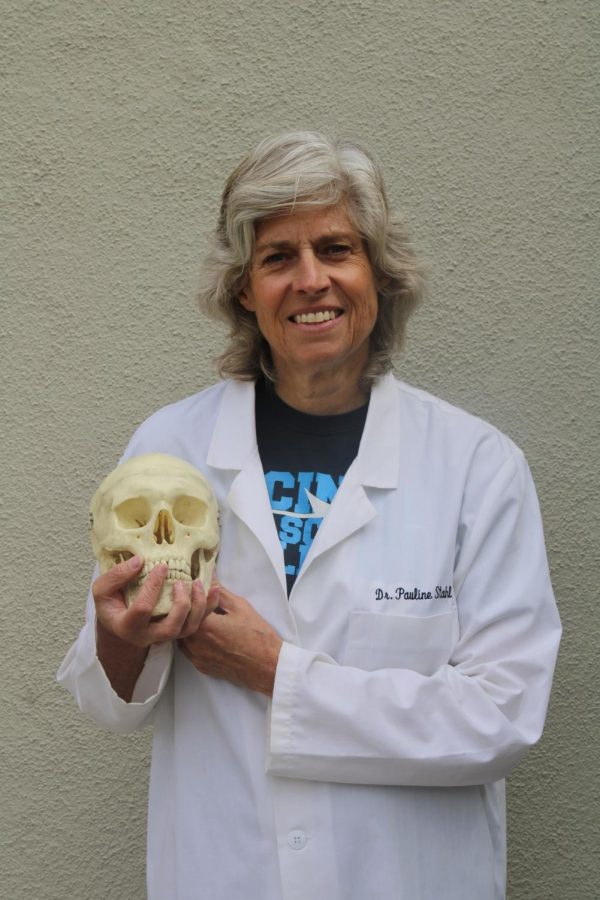 Dr. Pauline Stahl, one Encinal's most beloved and long-lasting teachers, announced her retirement this school year. Throughout Dr. Stahl's twenty-five years at Encinal High school she proved to be a leader and, most importantly, an influential teacher to thousands of students. Stahl not only had positive interactions with all of her students, she ensure they understood the material being taught. 
"She really cares about her students and she is very interactive when she's teaching. She does more than just read off of slideshows and her metaphors help me remember things," senior Chelsea Wee expressed when asked about her experience in Stahl's physiology class. 
Many students expressed their gratitude for Dr. Stahl's teaching methods. 
"Kids actually learn in different ways, you don't have to just be that kid that sits down, takes notes, asks questions," Stahl said. "There are other ways that kids learn. So I adjust my teaching to fit everyone."
Dr. Stahl began her teaching journey at a middle school in Union City, CA. She moved to Alameda in order to pursue a career as a high school teacher as well as live closer to home. In 1998, Stahl applied to work at both Alameda and Encinal High School, but ended up accepting a position at Encinal. Stahl knew that she loved working with people and helping people, especially by helping them learn new things. 
"I've been a banker, but I found that boring because it didn't utilize any of the things I loved. And so I decided I would try teaching."
Stahl's long and heartfelt journey at Encinal consisted of her primarily teaching Physiology and Anthropology.
"I wanted to be a doctor when I was young, but then I didn't do that," said Stahl. "But I've always had a love for Biology and especially medicine. I just find it fascinating- I love it. Everytime I teach it I still find it fascinating." 
One of Ms. Stahl's greatest contributions to Encinal is the Biotechnology program, which allows a small group of students to take classes in Biotechnology, Chemistry, and Microbiology at Laney College while simultaneously completing classes in Anthropology and Physiology at Encinal. The program opens students up to career opportunities in biotechnology and offers them a tight-knit community of students to learn with. 
"The Biotech program was a huge part of my high school experience," said senior Stella Madsen, who has been one of Stahl's students for three years and a member of the Biotech program for two years. "It was through that program that I got an internship at a biotechnology startup and made so many lifelong friends."
Throughout her time at Encinal, Dr. Stahl has proved that if you love what you teach, you can become an inspiring and remarkable role model for the people around you.